Media player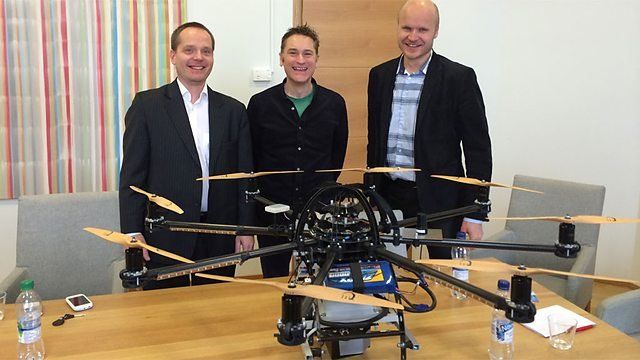 Media playback is unsupported on your device
Video
Can drones map millions of Finland's trees?
About 70% of Finland is covered in trees, making it Europe's most heavily-forested country.
That's a boon for the country's pulp, paper, furniture and tourism industries - but a headache for the electricity companies that serve them.
For years the utility firms have had to conduct extensive land surveys to ascertain where to lay power lines in the most efficient way possible.
Tero Heinonen founded Sharper Shape 11 months ago to cut costs by doing the work with UAVs (unmanned aerial vehicles).
Gareth Mitchell of the BBC's Click Radio travelled to Helsinki to investigate the technology.