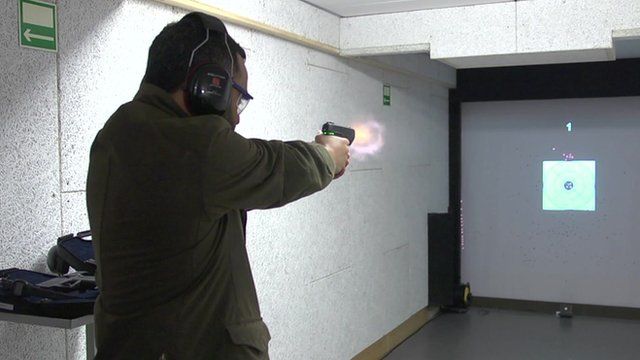 Video
Will 'smart gun' technology make firearms safer?
A handgun that can only be fired if its owner is wearing a special watch has been developed by a German company.
The gun communicates with the owner's wristwatch through a RFID (radio-frequency identification) chip. If the two devices are more than 40cm (16in) apart the gun will not fire.
It is hoped that the device will make firearms safer, but in the United States, one of the largest markets for guns in the world, "smart gun" technology is proving controversial.
BBC Click TV's Marc Cieslak finds out more.
Watch more clips on the Click website. If you are in the UK you can watch the whole programme on BBC iPlayer.
Go to next video: Balloon pictures from edge of space