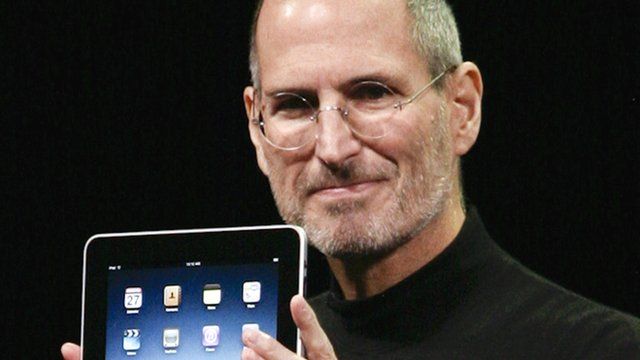 Video
Did Pixar make Steve Jobs funny?
Former Apple boss Steve Jobs was well known for his showmanship.
His product launches - which were often laced with humour - have been described as the "gold standard", and countless books and blogs have scrutinised his presentation skills and sought to pass them on to others.
According to Ed Catmull, president of Pixar, some of that signature style can be attributed to his time with the computer animation studio.
Mr Catmull had a working relationship with Apple's co-founder for more than two decades after Jobs bought the business from Lucasfilm in 1986.
Jobs remained Pixar's chief executive and majority shareholder until Disney took it over two decades later.
Go to next video: Jobs launches Apple Mac in 1984