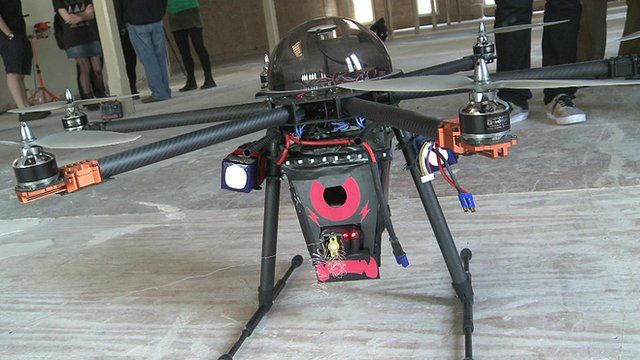 Video
Why a drone called Cupid is fitted with a stun gun
A flying Taser-wielding drone has been created by Texas design firm Chaotic Moon.
The device known as Chaotic Unmanned Personal Intercept Drone - Cupid - is capable of delivering 80,000 volts of electricity through a wired dart.
The company's co-founder, Whurley, explained that they wanted to take a concept that has been seen in video games and science fiction films and show that it could be built.
In an experiment not to be repeated at home, Click's Spencer Kelly reports on the demonstration which sees a company intern zapped under controlled conditions.
Watch more clips on the Click website. If you are in the UK you can watch the whole programme on BBC iPlayer.
Go to next video: Game Of Thrones gets VR treatment