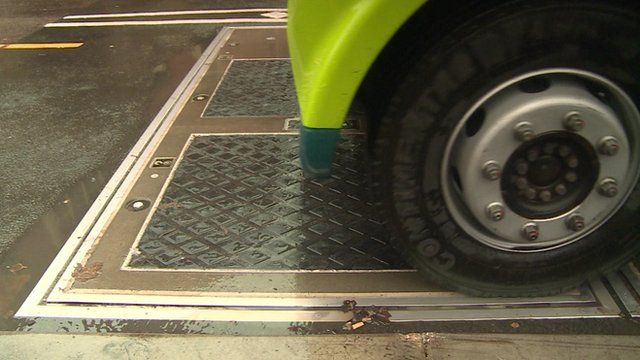 Video
Booster charge to keep buses going
Electric buses which charge up wirelessly are set to begin service in Milton Keynes.
A fleet of eight electric buses will operate along a 25km (15-mile) route in the town and carry an estimated 800,000 passengers a year.
The buses get a full charge overnight at the depot - but can remain out all day thanks to a booster charge which is delivered via plates buried in the road at the start and end of the bus route.
The buses are the first of their kind to operate in the UK.
Here, John Miles, an Arup consultant and engineering research professor at Cambridge University, shows the BBC how the buses will work.
Video journalist: Neil Bowdler
Go to next video: UK's first fast-charge electric bus