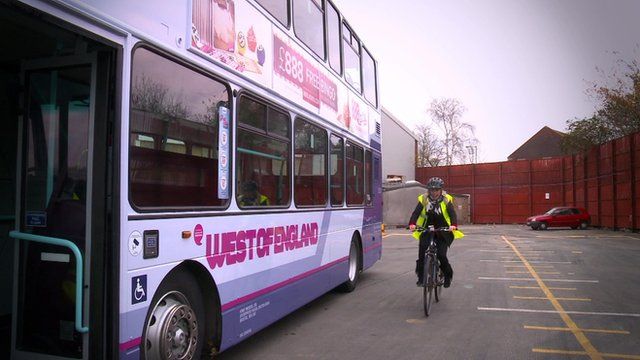 Video
New technology warns drivers about cyclists
A start-up tech company has created a device that alerts bus drivers to the presence of a cyclist even when they are in a blind spot.
Cycle Eye attaches to the side of a bus and can detect the difference between someone on a bike and other objects in the road or on the pavement.
The system was involved in a trial conducted by Transport for London and had a very high cyclist detection rate.
Further testing will be carried out in 2014 but the company hopes the device will be available commercially later next year and that other road users, including trucks and lorries, may use it.
The company, Fusion Processing, are part of an initiative run by five UK universities that helps start-up tech companies gain access to funding and business expertise.
BBC Click's Lara Lewington tested out the system.
Go to next video: Street changes after cycling odyssey