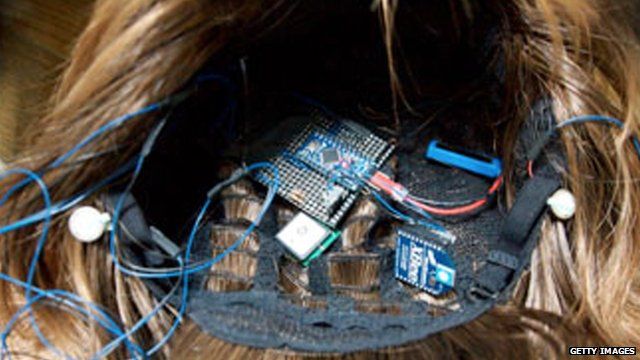 Video
The 'SmartWig' that directs wearers with GPS
If you are bald and lost - then the 'SmartWig' could be just the thing for you.
The high-tech hairpiece, which has just been patented by Sony, can apparently read the wearer's brainwaves and direct them to their destination with onboard GPS. But could it really catch on?
Digital Spy technology writer Hunter Skipworth told BBC Radio 5 live's Drive: "I think a wig is pushing it slightly - but some people may see a need for something like this."
A Sony spokesperson told the BBC that the firm had not yet decided on any plans for commercial production of the SmartWig.
Go to next video: Is this the world's smartest cab?