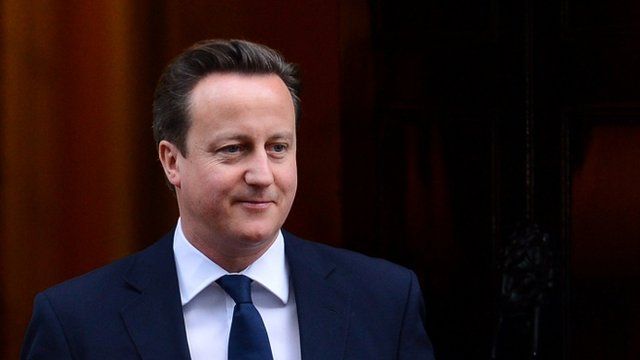 Video
Cameron on blocking abuse images: 'A crime is a crime'
David Cameron has been speaking about blocking access to child abuse images to BBC Radio 2's Jeremy Vine.
Earlier this year, David Cameron said technology companies had a "moral duty" to clean up the internet.
When asked whether the public had to surrender some privacy in order to stop people sharing child abuse images, the prime minister told Jeremy Vine: "I think people understand that a crime is a crime, whether it's committed on the street or on the internet... Of course, you need safeguards and a proper system of governance."
The Jeremy Vine Show is broadcast Monday to Friday at 12:00 BST on BBC Radio 2. Or listen again via the link.