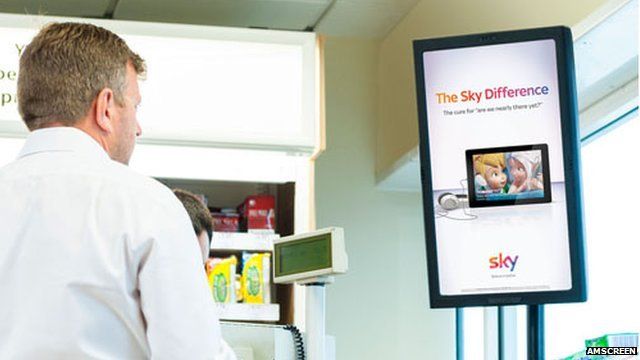 Video
Tesco to launch face scanners which play targeted ads
Tesco is to launch face scanning technology at petrol stations in order to match advertisements with customers at the till.
The screens, manufactured by Lord Sugar's digital sign company Amscreen, will have an inbuilt camera to identify a customer's age and gender and will then play targeted advertisements.
A Tesco spokesperson said the technology does not use facial recognition software, have eyeball scanners, record data or identify customers in any way - it simply estimates age and gender.
Technology expert Tom Cheesewright told BBC Radio 5 live's Richard Bacon: "So much of this stuff happens today online already and you don't even know it. People will accept it as long as they get rewarded by it - if you see an interesting advert rather than one that bores you."
Go to next video: Targeted adverts no longer just online