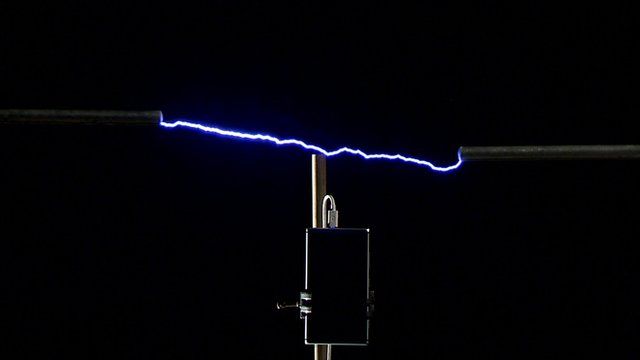 Video
Lightning powers mobile phone
The FBI has shut down the notorious online marketplace, Silk Road. The website allowed users to buy illegal drugs and other illicit items.
Augmented reality glasses to rival those being developed by Google could launch next year and a team from the University of Southampton has recreated a lightning bolt to show it could charge a mobile phone.
Nokia, which collaborated with the experiment, has warned users not to try this at home.
BBC Click's Spencer Kelly looks at these and other tech news stories.
Watch more clips on the Click website. If you are in the UK you can watch the whole programme on BBC iPlayer.
Go to next video: Security flaws found in Apple's iOS7