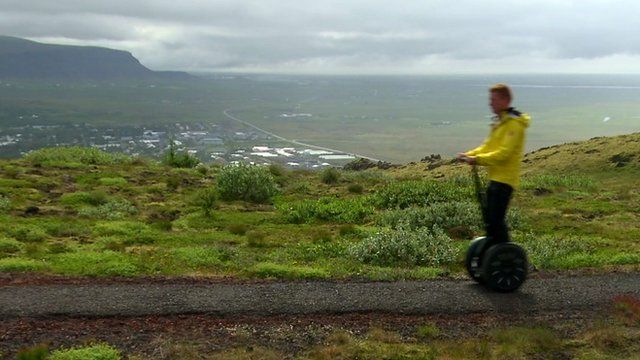 Video
Electric vehicles 'very easy' to adopt in Iceland
Iceland's government has pledged that 10% of all transport fuel will be eco-friendly by 2020. It is considering hydrogen, methane and electric cars. But the grand total of electric vehicles in Iceland at present is just 30.
Spencer Kelly discovers why people are still reluctant to move over to electric vehicles in Iceland.
Watch more clips on the Click website. If you are in the UK you can watch the whole programme on BBC iPlayer.
Go to next video: Iceland hot on renewable energy use