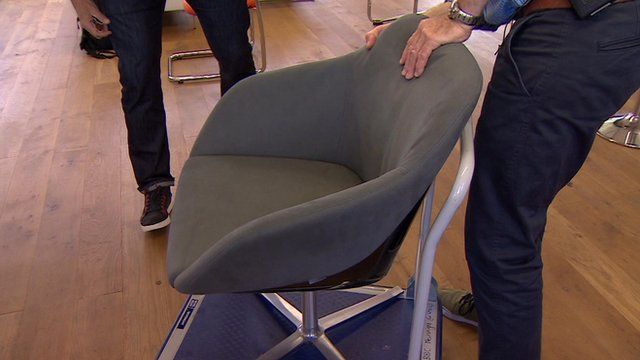 Video
The Newsnight presenter's chair goes online
Imagine a world where the internet connected not just people - but objects, where a tiny computer was found in everything from cars to fridges - medicines - even cattle. The potential for gleaning data becomes phenomenal.
It is called the internet of things and experts say that it will transform the way we do things as we analyse and measure city life in new ways, from whether water pipes are leaking to how traffic is flowing on the roads and whether buildings are using energy in the most efficient way.
To see just how the internet of things could work BBC Newsnight has joined up with Xively to connect the Newsnight presenters chair to online. Over the coming week the chair will tweet whenever presenters sit in it, or indeed get up.
You can follow chair on Twitter (@NewsnightChair) and watch David Grossman's full report on Newsnight on Thursday 19 September at 2230BST on BBC Two, or catch up afterwards on the BBC iPlayer or BBC Newsnight site.