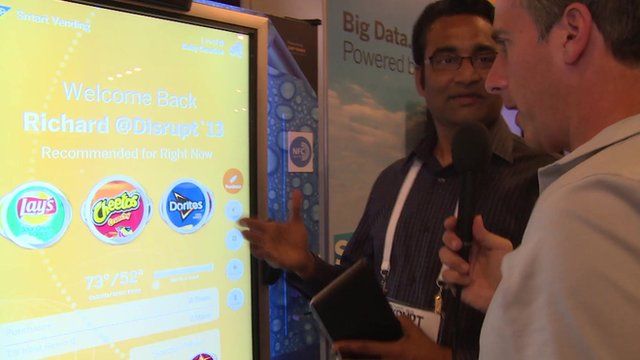 Video
'Smart' vending machine dispenses customer treats
Today's vending machines tend to incorporate only minimal technology. But that is set to change, with vendors working with software companies to roll out 'smart' vending machines within the next year.
Customers will be able to buy products through hi-tech interfaces, as well as 'gift' items to friends. And with data going back through the cloud, machine operators will have lots of user information to draw on.
The BBC's North America technology correspondent Richard Taylor went to a demonstration in California.
You can follow Richard on Twitter at @RichTaylorBBC.
Go to next video: Digital detective is modern Sherlock Holmes