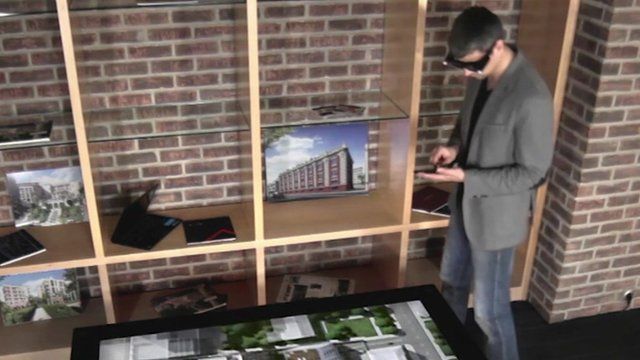 Video
The 3D specs bringing 'virtual holograms'
3D technology adds visual depth to images - but they are still seen from the same viewer perspective.
However, a system from Russian start-up Nettle gives wearers of its 3D glasses the illusion of seeing holograms inside a screen, recreating scenes from different perspectives as the user moves around.
Costing $28,000, the 'Nettlebox' is priced out of the home market and is being aimed at businesses from amusement parks to estate agents.
The BBC's North America technology correspondent Richard Taylor took the system for a spin.
You can follow Richard on Twitter at @RichTaylorBBC.
Go to next video: Paddy O'Connell faces his hologram