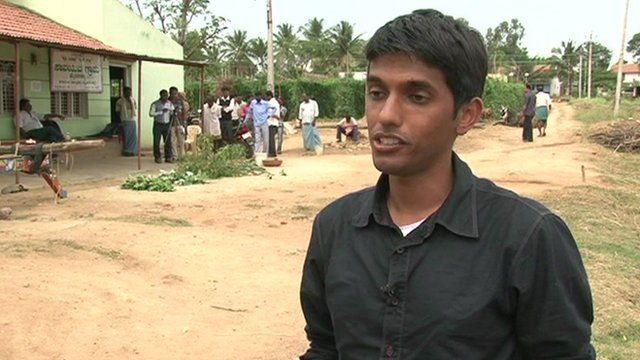 Video
Digital Indians: Rikin Gandhi
Growing up in US, Rikin Gandhi dreamt of becoming an astronaut and even applied for a pilot's job with the US Navy to get on to the space shuttle programme.
A minor eye problem which needed corrective laser surgery came in the way and Mr Gandhi ended up spending a couple of years working on a software project with Oracle before arriving in India to work with a friend on a bio-diesel project, which did not take off.
Mr Gandhi stayed on in India. Today, he leads Digital Greens which trains farmers to make and show short videos where they record their problems, share solutions and highlight success stories.
In five years since it started, says Mr Gandhi, more than 150,000 farmers have watched 2,600 such videos in 20 different languages in more than 2,000 villages in seven states where Digital Greens has a presence. More than half the people watching these videos and putting lessons learnt from them into practice are women.
And for more on this series, go to Digital Indians