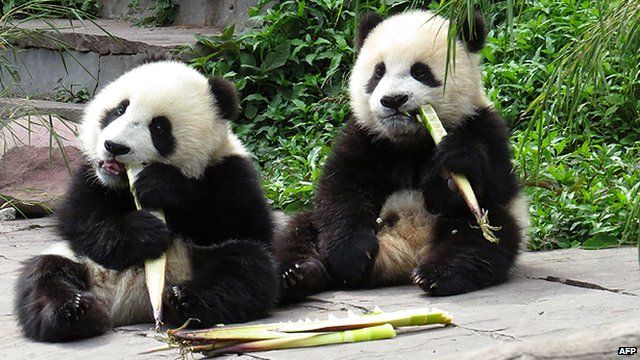 Video
Webscape: Watch pandas in high-definition
Kate Russell's weekly review of the best apps and websites.
The peer-to-peer home rental trend is booming and Alterkeys is another promising newcomer to the market. It has a fresh, young interface that is skewed towards being a social experience for both the host and visitor.
When you are travelling long-haul the cheapest journey is not always the best value as you need to take into consideration journey time and stop-overs. WhichAirline is a new service that searches over 100,000 routes looking for the best flight with a visual results page making it much easier to compare your options.
VideofyMe is a free app for iPhone and Android that lets you edit together clips from your camera reel with just a couple of swipes and taps to make finished films that can be stored on your phone or shared through the usual social suspects, including popular blogging platforms Blogger, Wordpress and Tumblr.
Disappearing content is all the rage online right now. One interesting social experiment that hit the web this week is BlinkLink. It lets users post a photo to be shared on Twitter with a limited number of views unless someone shares the link on again, which adds another block of views.
To mark the 85th anniversary of pop art legend Andy Warhol's birth, a live 24 hours webcam feed of his grave in Pittsburgh, Pennsylvania has gone online.
But if that is a bit morbid for you another set of feeds went live this week too. The site, iPanda, delivers round-the-clock video from 28 high-definition cameras inside a giant panda breeding research base in China. Here more than 80 giant pandas go about their incredibly cute daily business for all to see.
Watch more clips on the Click website. If you are in the UK you can watch the whole programme on BBC iPlayer.
Go to next video: Webscape: Split the bill sensibly