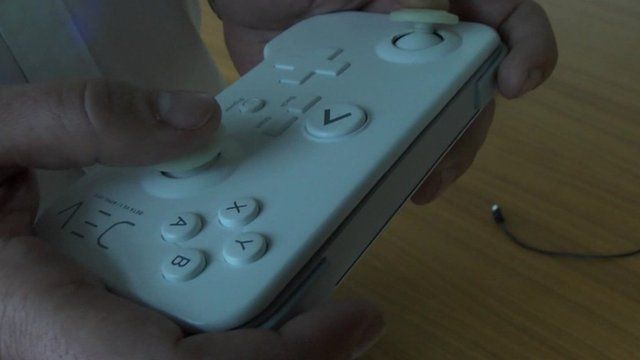 Video
Portable games console Gamestick set to launch
While it may seem that all gaming eyes are on what is next from the likes of Microsoft and Sony in the console war, there are in fact some smaller new players hoping to gain a passionate following of their own.
The Gamestick, developed by British firm Playjam, is a portable games console based on Google Android's mobile operating system.
The core hardware is contained in a small stick that can be plugged into the HD socket on any modern television.
The project was funded via Kickstarter, with $647,658 (£427,750) raised by more than 5,000 backers.
However, some of those early supporters were left disappointed after the company announced the product would be delayed due to higher-than-expected demand.
Gamestick also has to compete with Ouya, another Kickstarter-funded console, which is already being shipped to early backers.
Playjam said it was victim of "the success we have created" - but it is now taking pre-orders via UK retailer Game for release on 5 July.
Anthony Johnson, chief marketing officer of Playjam, spoke to BBC technology reporter Dave Lee.