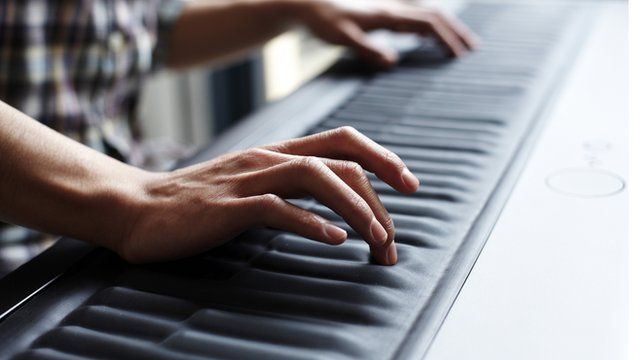 Video
Seaboard keyboard: UK firm develops new sound system
London tech start-up Roli are showing off a new musical invention at the South By Southwest conference in Austin, Texas on Friday.
"The Seaboard" has the shape of a familiar keyboard, but the keys are made from a flexible, soft material. The instrument represents a musical revolution, according to its designers, some of whom are accomplished pianists themselves..
It is part of a growing trend for "haptic" solutions, touch-based technology that allows for intuitive, fine control, as opposed to blunt instruments like the mouse, or joystick.
Rory Cellan-Jones went along to the company's east London premises to try out the technology, with the company's founder, Roland Lamb.
Video Journalist: Dougal Shaw with additional filming by TJ Hellmuth and Lily Skove
Go to next video: Electric elephants on digital safari