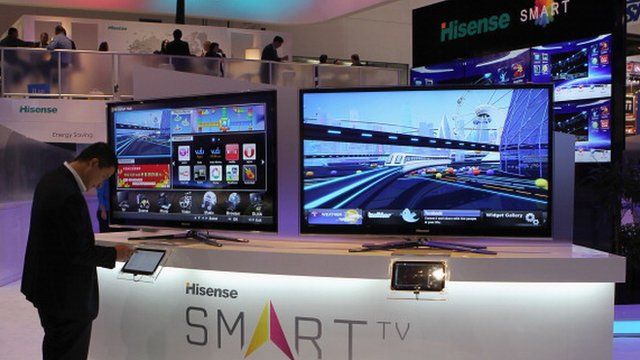 Video
CES 2013: Smart cars and other innovations
Crowds of people have rushed through the doors on the opening day of the Consumer Electronics Show in Las Vegas, to see the next generation of gadgets.
Bigger televisions with better quality 3D pictures are among the products on display at the technology's world's big annual event.
The BBC's technology correspondent Rory Cellan-Jones reports that industry giants from Asia, like Samsung and Sony, are trying to catch the attention of people at the show.
Go to next video: Stick-on DJ decks for Apple iPad