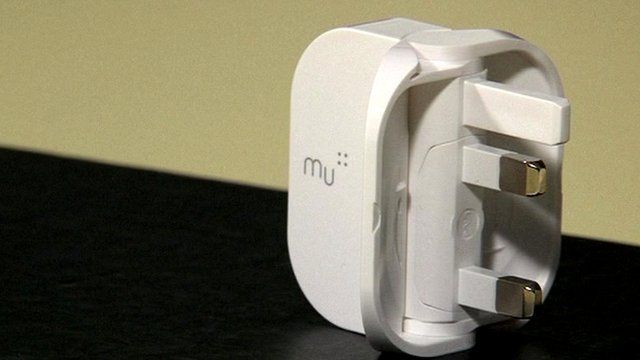 Video
Folding plug launched after three-year design journey
In 2009, the BBC's Technology Correspondent Rory Cellan-Jones came across a prototype for a folding electric plug, designed by a student at the Royal College of Art.
The design went on to win a number of awards.
Three years later, a redesigned version is about to go on sale in the UK.
What has emerged, after a lot of tinkering with the original design, is a folding USB adapter to power a smartphone or similar device.
Rory met up with the inventor Min-Kyu Choi and his business partner Matthew Judkins to find out about the long process of bringing the product to market.
Go to next video: The iPhone stripped bare