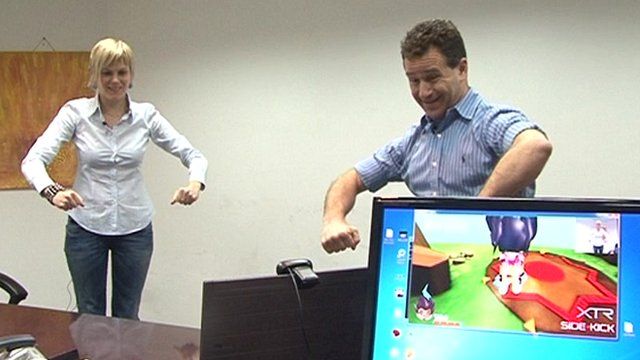 Video
Gesture-controlled touchless devices put to the test
Dor Givon, founder and chief technical officer of XTR3D, has demonstrated his company's software, which can turn standard 2D web cameras into a gesture control interface, to the BBC's Katia Moskvitch.
The software can make any device equipped with a camera, like smartphones or televisions, suitable for gesture control.
Based in Tel Aviv, XTR3D is one of the developers working in the field of motion capture technology, and it has just received $8m (£5m) investment bound to give "touchless" tech another push.
The firm believes it can bring the first motion control smartphone into the market as early as 2012.
Go to next video: How Israel became a high-tech hub