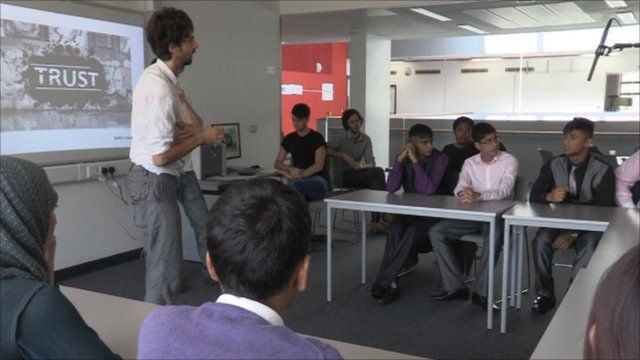 Video
Young people 'over-reliant on internet'
Conspiracy theories and propaganda are entering the classroom because young people are not being taught how to judge between truth and misinformation on the internet, according to think tank Demos.
In a report shown to the BBC Asian Network, it argues that pupils are not being taught how to dissect the wealth of information online, and that could have dangerous consequences.
Jamie Bartlett, senior researcher for Demos, got the opinions of young people in London and Liverpool.