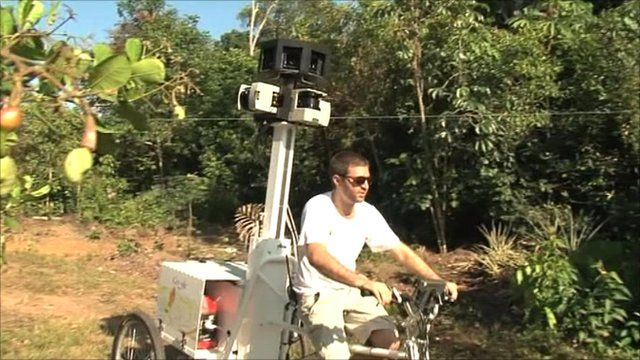 Video
Google begins Amazon river Street View project
Google Street View is to expand into the deepest depths of the Amazon in an attempt to raise awareness over global sustainability.
Using riverboats and specially designed off-road tricycles, the company has begun to photograph the Amazon and Rio Negro rivers of northwest Brazil.
The project is a partnership with local non profit Foundation for a Sustainable Amazon (FAS).
FAS hopes the images from the Amazon basin and the depths of the rainforest will demonstrate the effects of poor global sustainability efforts and widespread deforestation on the landscape.
The BBC's Paulo Cabral reports.
Go to next video: Brazil's Amazon dilemma