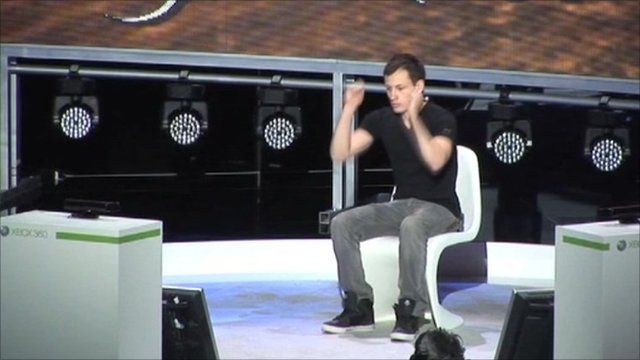 Video
Microsoft Xbox 360 head forecasts the console's future
Microsoft has announced it will introduce live television to the US and a new Halo game as part of its future strategy of the Xbox 360 console.
Speaking at the E3 video game expo in Los Angeles, Don Mattrick, President of Interactive Entertainment Business for Microsoft, told the BBC the Xbox 360 Kinect system would soon allow users to use voice commands to search for content.
In a year when Nintendo and Sony are expected to unveil new consoles, Mr Mattrick said Xbox 360's improved functionalities would help Microsoft stay on top of the video game market.
Go to next video: XBox Kinect to illuminate tree