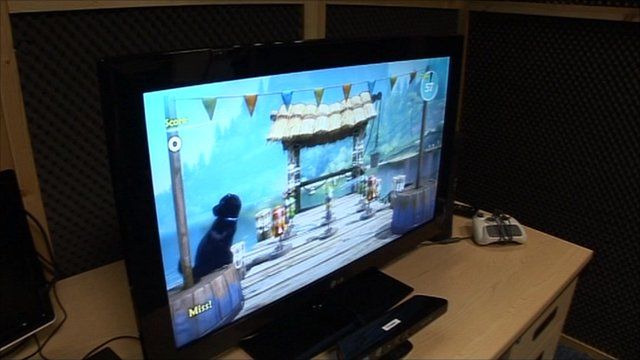 Video
Games veteran David Braben nominated for video game Baftas
On Wednesday the video games Baftas take place - the industry's biggest awards event worldwide.
One contender, Frontier, is a small Cambridge-based firm, which has two nominations for a game called Kinectimals for the Xbox Kinect.
Founder and chief executive of Frontier, David Braben, is also a major figure in the history of video games.
Back in the early 1980s he and a fellow Cambridge student created Elite, one of the first 3D adventure games, which is still revered by many ancient gamers.
The BBC's technology correspondent, Rory Cellan-Jones, talked to him about the importance of bringing realistic movement into computer games and the future of game programming in the UK.