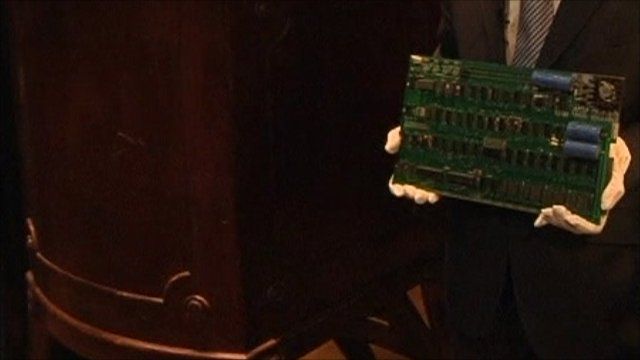 Video
Apple I computer sells for £133,000 at auction in London
One of the first personal computers has attracted a £110,000 ($174,000) top bid in a sale at Christie's auction house in London.
The final sale price rose to £133,250 ($210,644) once tax was added.
The Apple I computer was one of 200 produced by Apple in 1976 and 1977.
Steve Wozniak, who designed and hand-built the machine, said he had embarked on the project as he wanted to "improve society" by empowering the individual.
Go to next video: Fake wi-fi 'traps smartphones'