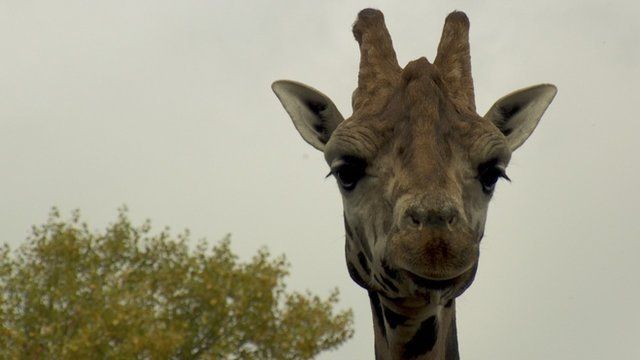 Video
Giraffe DNA surprise: Mammals are four distinct species
It is the famous, gentle giant of the African savannah, but the giraffe's genetics have just revealed that there is not one species, but four. Giraffes have previously been recognised to be a single species divided into several sub-species.
A study of their DNA now suggests that four groups of giraffes have not cross-bred and exchanged genetic material for millions of years.
Science reporter Victoria Gill joined conservationist Mike Jordan on Chester Zoo's giraffe feeding platform to find out what the discovery means for the conservation of the world's tallest mammals.
Go to next video: Taking giraffes for a scientific walk