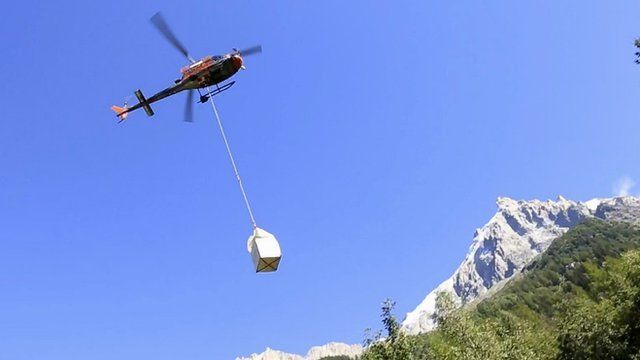 Video
Airlifting ice from the Alps
Scientists working in the high Alps French Alps have just completed the first phase of a mission to extract ice from some of the world's most rapidly retreating glaciers. The researchers drilled out samples from deep within a their first target glacier - just below the summit of Mont Blanc.
Their ultimate aim is to ship the ice to Antarctica, creating a long-term store of our planet's most endangered ice and protecting the scientific clues - contained in its frozen bubbles - about our planet's past climate and atmosphere.
Our science reporter Victoria Gill joined the team on the Alpine ice.
Go to next video: UK's youngest Antarctic researchers