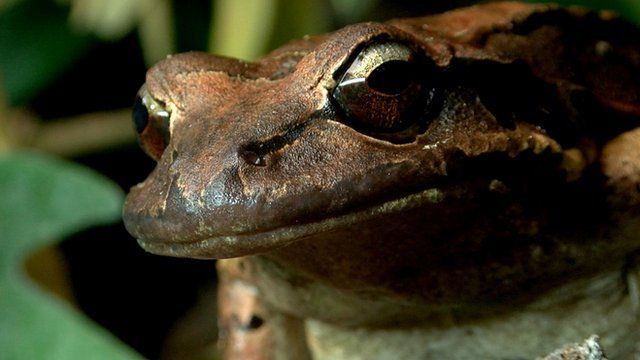 Video
Frog rescue: Last hope for endangered amphibian
Zoo conservationists say a new breeding programme is the "last chance" to save a critically endangered amphibian, the mountain chicken frog, from extinction.
In the culmination of a 20-year effort to save the species, a few breeding pairs have been genetically selected and moved into a shipping container that has been converted into a miniature, tropical haven.
The hope is that the animals will breed and that offspring can be released to repopulate their native habitat.
(This is a joint project involving Chester Zoo, London Zoo, Durrell, Nordens Ark and the European Association of Zoo and Aquaria.)
Video by Victoria Gill
Go to next video: Rare frogs glow for conservation