Media player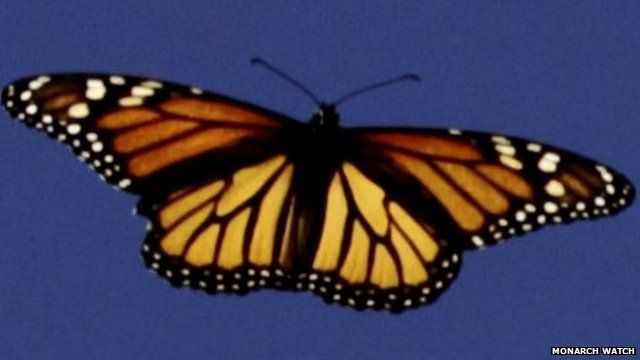 Media playback is unsupported on your device
Video
Butterfly migration mystery solved
Scientists have built a model circuit that solves the mystery of one of nature's most famous journeys - the great migration of monarch butterflies from Canada to Mexico.
Monarchs are the only insects to migrate such a vast distance.
So, by teaming up with biologists, mathematicians set out to recreate the internal compass they use to navigate on that journey.
The findings are published in the journal Cell Reports.
Animations courtesy of Eli Shlizerman, University of Washington. Butterfly lab footage courtesy of Reppert lab
Go to next video: Rise in butterfly numbers 'inspirational'