Media player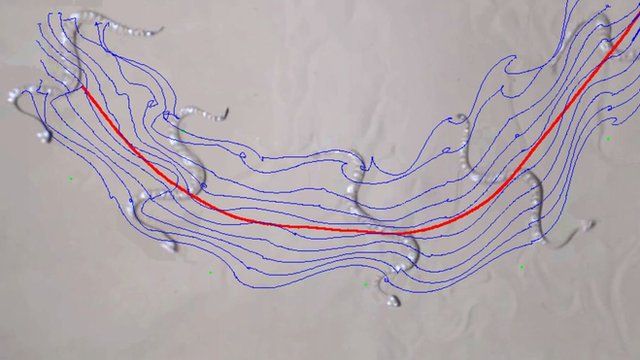 Media playback is unsupported on your device
Video
Studying how sidewinders turn
Physicists at Georgia Tech in Atlanta, US, use robots to unpick the secrets of sidewinders.
These snakes have a distinctive method of getting around on sand, which is famously hypnotic and difficult understand.
As well as analysing video footage of the vipers moving, the researchers copy that movement with a sidewinding robot, developed by engineers at Carnegie Mellon University in Pittsburgh.
Here, Dr Henry Astley explains his discovery of two different strategies the snakes have for turning corners.