Media player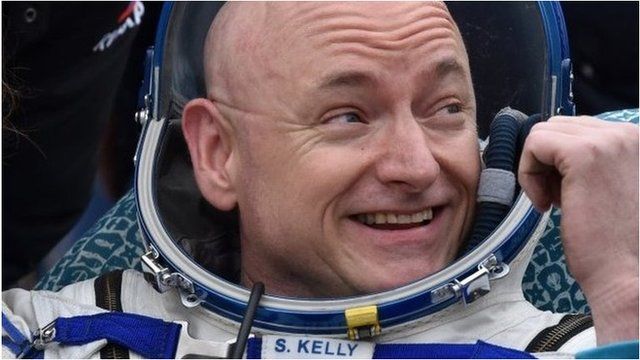 Media playback is unsupported on your device
Video
Astronaut describes what it's like to spend 340 days in space
Scott Kelly is back in the United States after spending 340 days in space, aboard the International Space Station.
It is the longest a US astronaut has ever spent in space on a single trip.
Along with his crewmates he was involved in more than 450 experiments while on board.
Life in microgravity meant his height increased by 3.8cm but he has since returned to his normal size back on Earth.
Go to next video: Kelly's first thoughts about Earth return