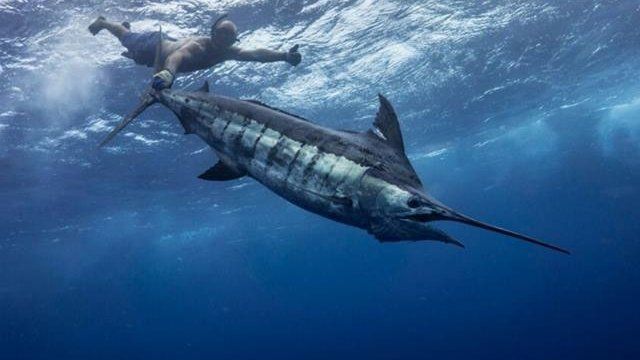 Video
Spearing giants in 'ocean's Jurassic Park'
A pin prick in the middle of the Atlantic, Ascension Island is a UK overseas territory and a haven for some of the world's biggest fish.
It recently banned commercial line fishing in half the island's waters - the first manifestation of a UK government commitment to create so-called "blue belts" around the overseas territories, described by two Conservative MPs as "the biggest conservation commitment by any government ever".
The area of ocean protected is nearly the size of the United Kingdom and will be the largest marine reserve in the Atlantic.
Its record-size marlin, tuna and dorado make Ascension a must-visit spot for recreational fishing, diving and spear fishing.
With no indigenous commercial fishing industry of its own, fishing tourism is an essential income stream for the island.
Spear-fishing expert Colin Chester explains the appeal.
Video produced by Marcus Thompson
Go to next video: New marine conservation zones named