Media player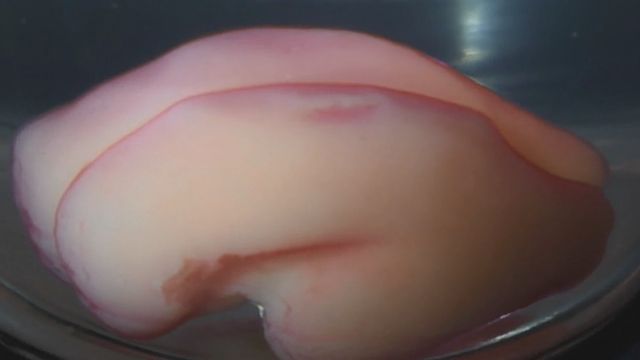 Media playback is unsupported on your device
Video
Copying the brain's origami using gel and computers
Scientists at Harvard University have produced compelling evidence that the folds in the human brain are simple, physical product of its outer layer growing fast and crumpling.
They made a replica of a foetal brain, still smooth and unfolded, and coated it with a second layer which expanded when placed in a glass jar full of solvent.
This produced a network of furrows that was remarkably similar to the pattern seen in a real human brain - and a computer simulation took the process further, into adulthood.
The research is published in the journal Nature Physics.
Footage: Mahadevan Lab/Harvard SEAS