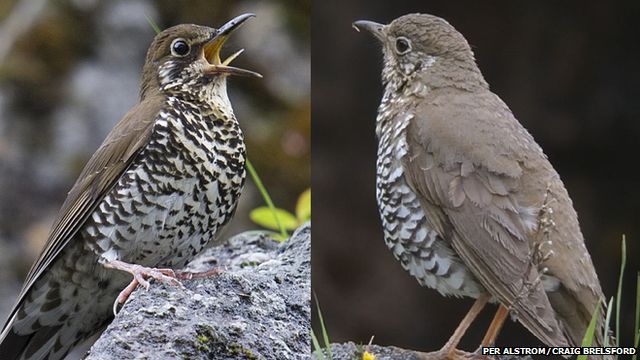 Video
Finding a new thrush from its song
Ornithologists have described a new species of bird in northern India and China, called the Himalayan forest thrush.
The discovery began with the observation that thrushes in the region's forests were much more musical than those on the rocky peaks.
The international team then discovered physical and genetic differences as well.
Writing in the journal Avian Research, they have now declared the "plain-backed thrush" to be two distinct species.
The mountain-dwelling variety has been re-christened the "alpine thrush".
In these recordings, made by Per Alström from Uppsala University in Sweden, you can hear two calls from the forest thrush, followed by two from the alpine thrush.