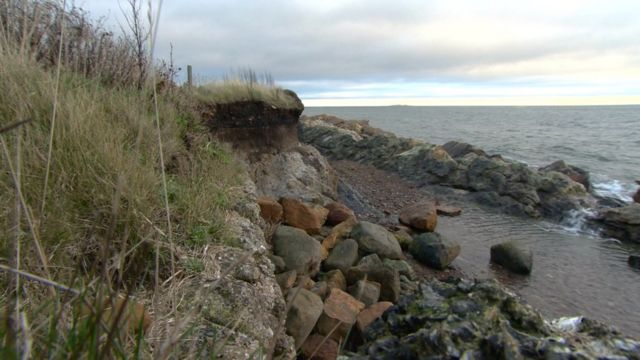 Video
The secrets revealed by coastal erosion
Erosion is problem on large parts of the UK coastline.
Now a scheme in Scotland, which gets the public logging at risk sites, is set to be expanded into England during 2016.
Archaeologist Tom Dawson, from the University of St Andrews, has been talking to BBC Weather World's Nick Miller about what Scotland's Coastal Heritage at Risk Project is trying to.
You can see more from Nick Miller on Weather World on Christmas Eve at 12:30 and Christmas Day at 06:30 or 22:30 on BBC News Channel
Go to next video: East Coast beaches 'fast disappearing'