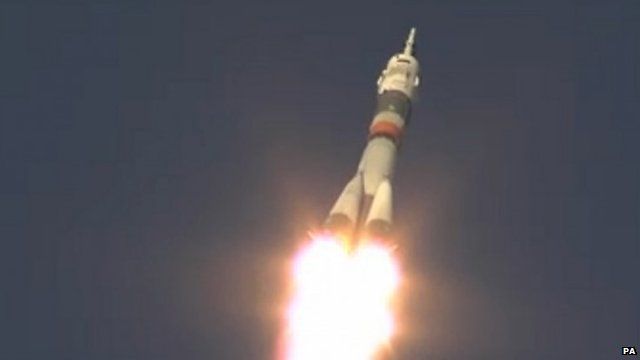 Video
Tim Peake: Soyuz rocket docks at International Space Station
Live coverage from the European Space Agency as UK astronaut Tim Peake's Soyuz rocket docks at the International Space Station.
The ex-helicopter pilot - with American Tim Kopra and Russian Yuri Malenchenko launched on a Russian Soyuz rocket at Baikonur Cosmodrome, in Kazakhstan.
Mr Peake is the first official UK astronaut. Previous "British" astronauts have either had US citizenship and worked for Nasa or been privately funded.