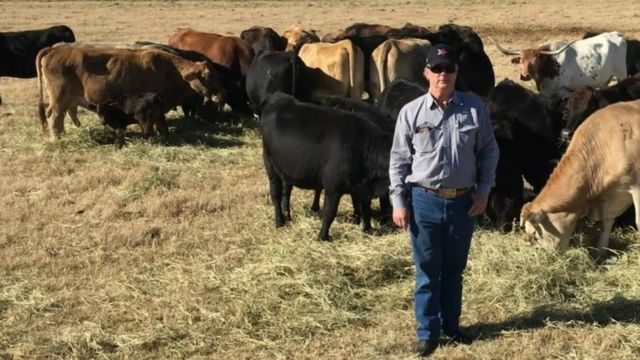 Video
COP21: 'Common sense needed on climate,' says Texas farmer
A drought that has affected the US state of Texas for much of this century has finally come to an end, according to official figures just released.
Climate scientists predict that longer spells of severe dry weather as well as huge storms are likely to become the norm for much of the area, because of global warming.
Texas is the most oil-rich state in the US. It's also a conservative place, where many are sceptical about climate change.
Tommy Henderson is a farmer near Wichita Falls in the state's north, whose livelihood is hugely affected by variations in the climate.
Our correspondent Matthew Price will answer a selection of your climate change questions in Texas, USA on Friday 4 December at 1700 GMT.
He will also be take part in a BBC News Facebook Q&A on 4 December at 1400 GMT.
Send your questions for Matthew in the following ways:
Go to next video: How is climate change affecting Los Angeles?