Media player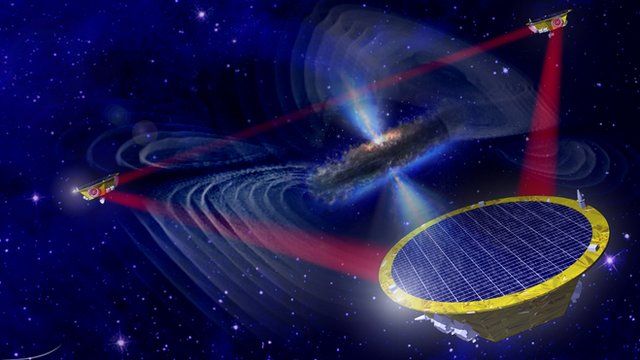 Media playback is unsupported on your device
Video
Future mission to detect space-time 'ripples'
Europe is about to launch the Lisa Pathfinder satellite, an exquisite physics experiment to test the technology needed on a future mission to detect the warping of space-time produced by cataclysmic events in the cosmos.
That future mission is called simply Lisa, and will likely be launched in the 2030s.
Prof Tim Sumner from Imperial College London, UK, told our correspondent Jonathan Amos how the next steps will be taken.