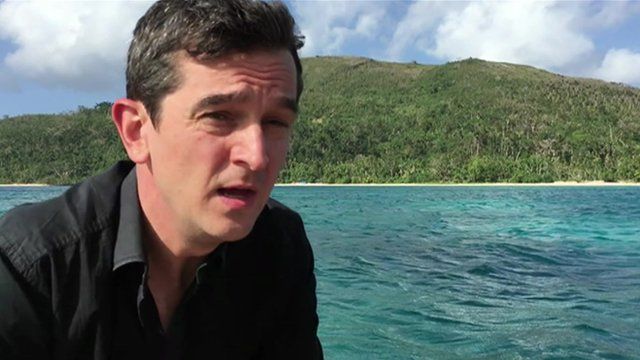 Video
Put your climate questions to the BBC on the Pacific island of Vanuatu
Do you have a question about climate change? Do you want to know more about its impact in the Pacific?
You can put your questions to the BBC's Matthew Price on the Pacific island of Vanuatu at 21:00 GMT in a live Q&A on the BBC News website.
Here's how you can get in touch:
---
UN climate conference 30 Nov - 11 Dec 2015
COP 21 - the 21st session of the Conference of the Parties - will see more than 190 nations gather in Paris to discuss a possible new global agreement on climate change, aimed at reducing greenhouse gas emissions to avoid the threat of dangerous warming due to human activities.
Explained: What is climate change?
In video: Why does the Paris conference matter?
Analysis: Latest from BBC environment correspondent Matt McGrath
More: BBC News special report (or follow the "COP21" tag in the BBC News app)
---
Go to next video: Why do two degrees matter?