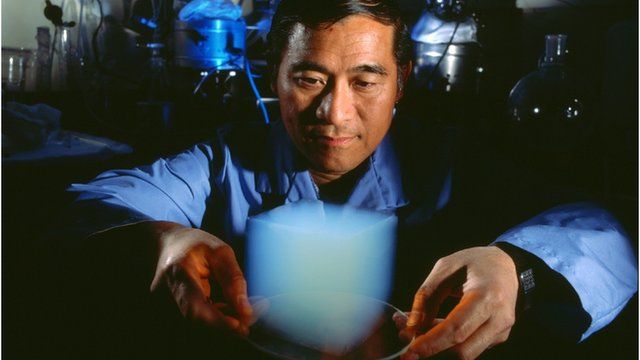 Video
Grabbing samples from a distant moon
Scientists are developing space mission concepts to acquire samples from the Saturnian moon Enceladus and bring them back to Earth for further study.
Peter Tsou has an idea for a venture he calls Life Investigation For Enceladus (LIFE). This would look a little like Nasa's Stardust endeavour, which returned particles in 2006 from the vicinity of a comet.
These were caught in a silicon dioxide foam, called aerogel, and then safely packaged for return to Earth. He would do the same for the particles jetting into space from Enceladus.
Peter Tsou spoke with our correspondent Jonathan Amos.
Enceladus: A second genesis of life? is broadcast on Monday 14 December, as part of "Space Week" on the BBC World Service.