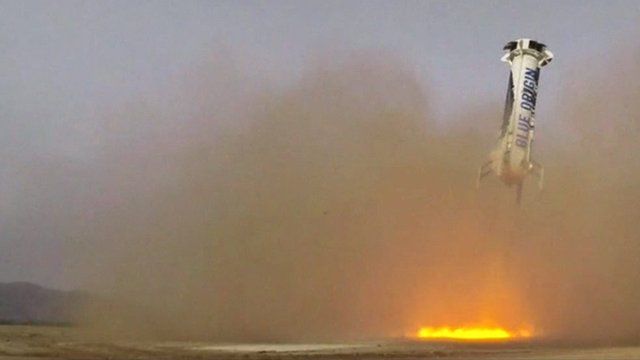 Video
New Shepard: Test flight for 'reuseable spaceship'
The Amazon.com entrepreneur Jeff Bezos has claimed success on the second flight of his New Shepard spaceship.
Intended to eventually carry people just above the atmosphere, the re-usable vehicle launched from west Texas on Monday, with no-one aboard.
Both parts of New Shepard - the capsule and its propulsion unit - landed safely, Mr Bezos' company said, as it released footage of the flight.
Go to next video: Sun comes alive in HD images