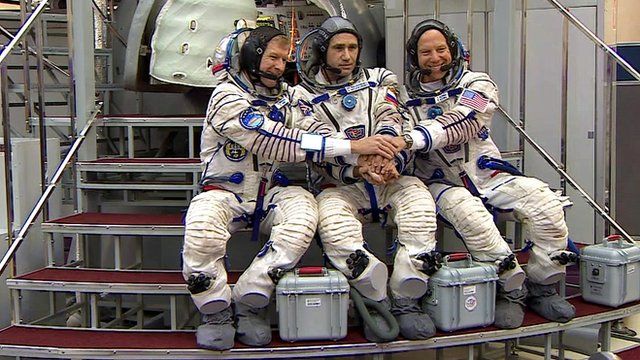 Video
Astronaut Tim Peake completes training ahead of space trip
British Astronaut Tim Peake and his crew-mates have now completed their intensive training for their flight to the International Space Station in December.
The crew have passed their final, practical exam and will soon fly to the Baikonur launch site in Kazakhstan.
Peake, a former test pilot, will be making his first ever spaceflight and plans a whole series of scientific experiments once on board the ISS, orbiting some 250 miles (400km) from earth.
Moscow correspondent Sarah Rainsford went to meet him and the rest of the crew at the Russian training facility, known as Star City.
Go to next video: Inside Tim Peake's training base