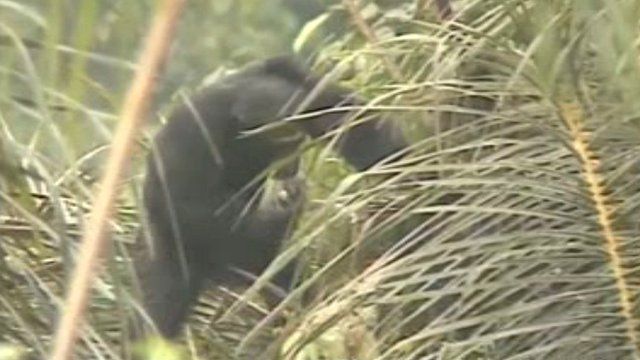 Video
Chimps use leaves to drink alcohol
Scientists studying chimpanzees in the Republic of Guinea recorded them using leaves in "sessions" of drinking fermented palm sap.
Some drank enough alcohol to produce "visible signs of inebriation".
The findings are published in the journal Royal Society Open Science.
It is the first evidence of the long-term and recurrent ingestion of alcohol by wild chimpanzees.
This clip shows a young male chimp dunking a leaf sponge in a container of this "palm wine". The containers are placed in the trees by local people, who tap the trees to collect the naturally fermented sap.
Footage courtesy of Miho Nakamura, Wildlife Research Center, Kyoto University, Japan