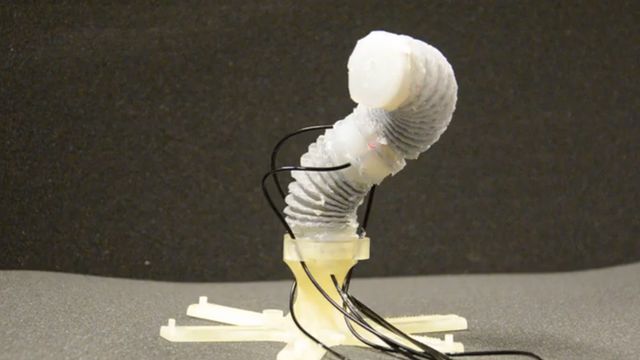 Video
Octopus-inspired robotic arm
Engineers have built a robotic tentacle, inspired by the limbs of an octopus and aimed at improving surgical operations.
The device has no rigid skeleton and it can bend, stretch and switch between flexible and rigid states as required.
Its movement is driven by inflatable compartments and its stiffness by a central tube containing a specially selected granular medium: coffee. When suction is applied, the granules "jam" to create the desired rigidity.
The design is published in the journal Bioinspiration and Biomimetics and arises from the collaborative EU project Stiff-Flop.
Footage recorded by members of the Stiff-Flop collaboration at King's College London.
Go to next video: Robot-assisted surgery gains ground