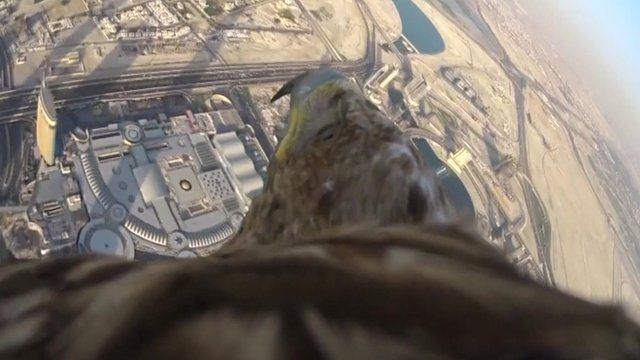 Video
Eagle eye view of Dubai during record-breaking flight
A team of conservationists have highlighted the plight of endangered eagles by filming a record-breaking bird flight from the top of the Burj Khalifa in Dubai.
Darshan flew from the top of the world's tallest building whilst carrying a micro-camera making it the highest recorded bird flight from a man-made structure.
Broadcast live exclusively on BBC News, Freedom Conservation Director Ronald Menzel explained how the project to protect wildlife in urban areas had been supported by the Crown Prince of Dubai.
The BBC's Mark Lobel also spoke to trainer Jacques Olivier-Travers after he brought the eagle into land.
Go to next video: Eagle prepares for world record bid