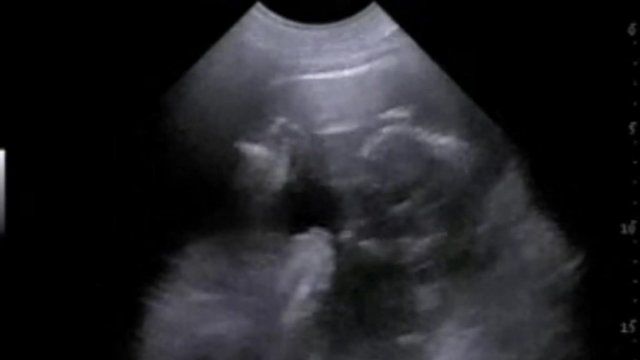 Video
Pygmy hippopotamus baby 'runs' in the womb
Ultrasound images of a baby pygmy hippopotamus kicking inside its mother's womb have been released by Melbourne Zoo.
Staff were checking on thirty-year-old Petre - who is four months pregnant. It will be the first baby hippopotamus born at the zoo.
As Dr Sarah Frith from the zoo explains, the pictures show the baby's head and spine - as well as its legs kicking.
Footage courtesy ABC News.
Go to next video: Baby pandas wrestle with their keeper