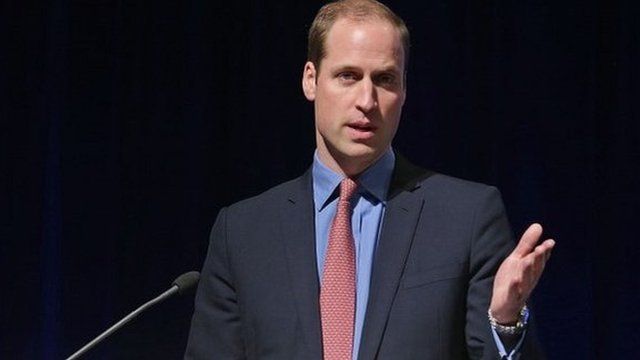 Video
Prince William: Wildlife traffickers 'loot our planet'
Prince William has described the illegal wildlife trade as, "one of most insidious forms of corruption and illegality".
Speaking at the World Bank in Washington, he condemned the traffickers. "They loot our planet to feed mankind's ignorant craving for exotic pets, trinkets, cures and ornaments derived from the world's vanishing and irreplaceable species," he said.
"The extinction of any of the world's species of animals is a loss to humanity," the Duke of Cambridge continued, "It is wrong that children growing up in countries vulnerable to wildlife crime are losing their birthright."
Go to next video: Prince and President in Oval Office