Media player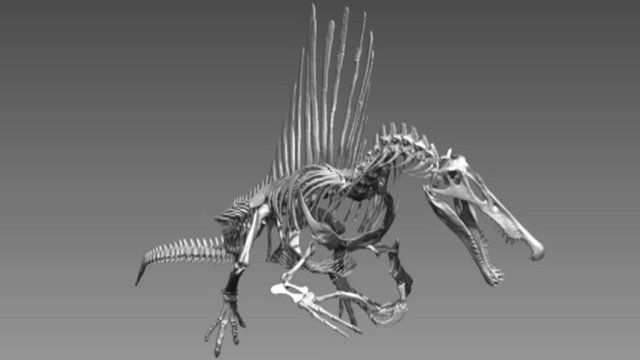 Media playback is unsupported on your device
Video
Spinosaurus fossil: 'Giant swimming dinosaur' unearthed
A giant fossil, unearthed in the Sahara desert, has given scientists an unprecedented view of the largest-known carnivorous dinosaur: Spinosaurus.
The 95-million-year-old remains confirm a long-held theory: that this is the first-known swimming dinosaur.
Scientists say the beast had flat, paddle-like feet and nostrils on top of its "crocodilian" head that would allow it to submerge.
The research is published in the journal Science.
Video courtesy of University of Chicago fossil lab.
Go to next video: How to pack a dinosaur for a move