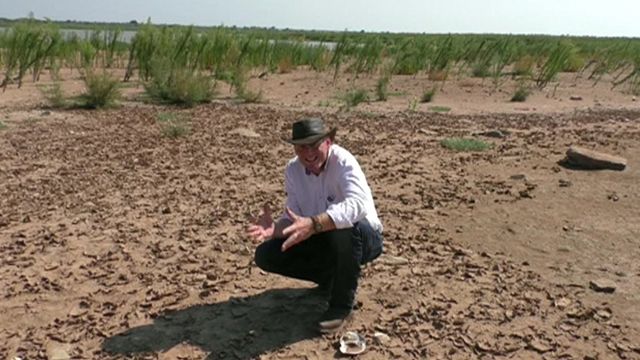 Video
'Extraordinary' Texas drought leaves lake dry
An ongoing drought in Texas, which began during a record dry year in 2010, has led to a stark change in the US state's landscape and the livelihoods of its inhabitants.
Ranchers have sold off a fifth of the state's cattle herd after pasture dried up, crop yields are down and the cost of feed has grown increasingly expensive.
Tom Heap visited Lake Arrowhead in north Texas, which contains only a quarter of the water it would at full capacity. Visitors can even stroll across its bed.
You can hear more on Tom's journey to parched Texas in BBC Radio 4's Costing the Earth on Tuesday 2 September at 15.30 BST, or listen online.
Go to next video: Dust storm darkens skies in Texas town